A Night for Dad to be a Dad.
Father Services by Pathway to Hope and H.Y.P.E. Hamilton are excited to host Father's Night Out! Held on the fourth Thursday of each month* this event is for dads to spend an evening with his kids. All ages welcome!
Play basketball, ping pong, and video games. Shoot some pool, have some food, and hang out.
Father's Night Out is a FREE event where dads can spend quality time with the kids.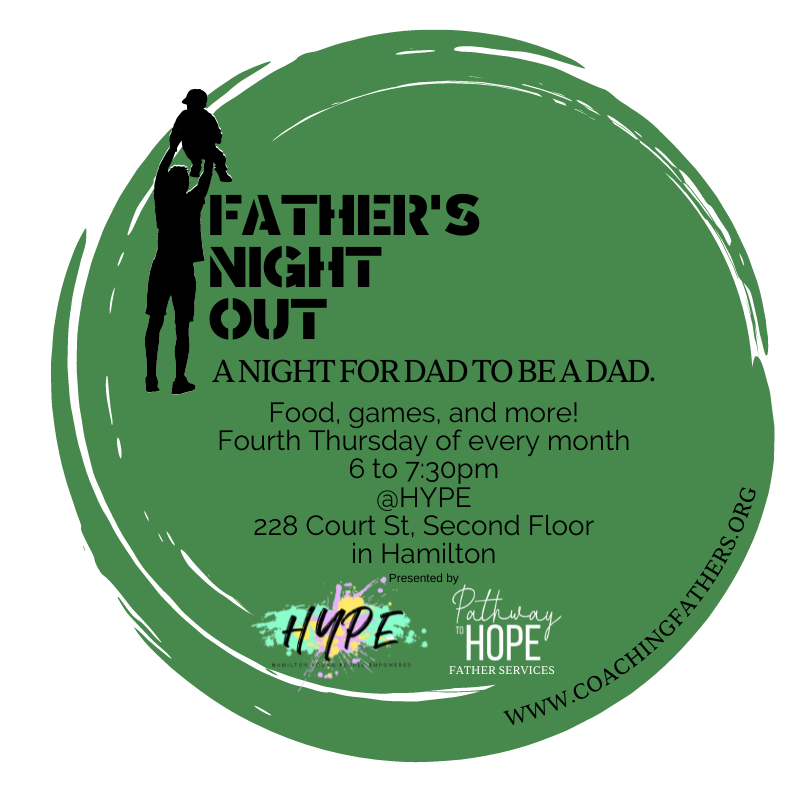 Fourth Thursday of Every Month
*November's event is on the third Thursday because of the Thanksgiving holiday.