Donors and Supporters of Father Services by Pathway to Hope
Upcoming Events to support the Coaching Fathers Initiative
---
Coaching Fathers into Champion Dads
Join our Coaching Father's team as we rally the crowd in support of the initiative. This year we welcome Marty Brennaman to the game.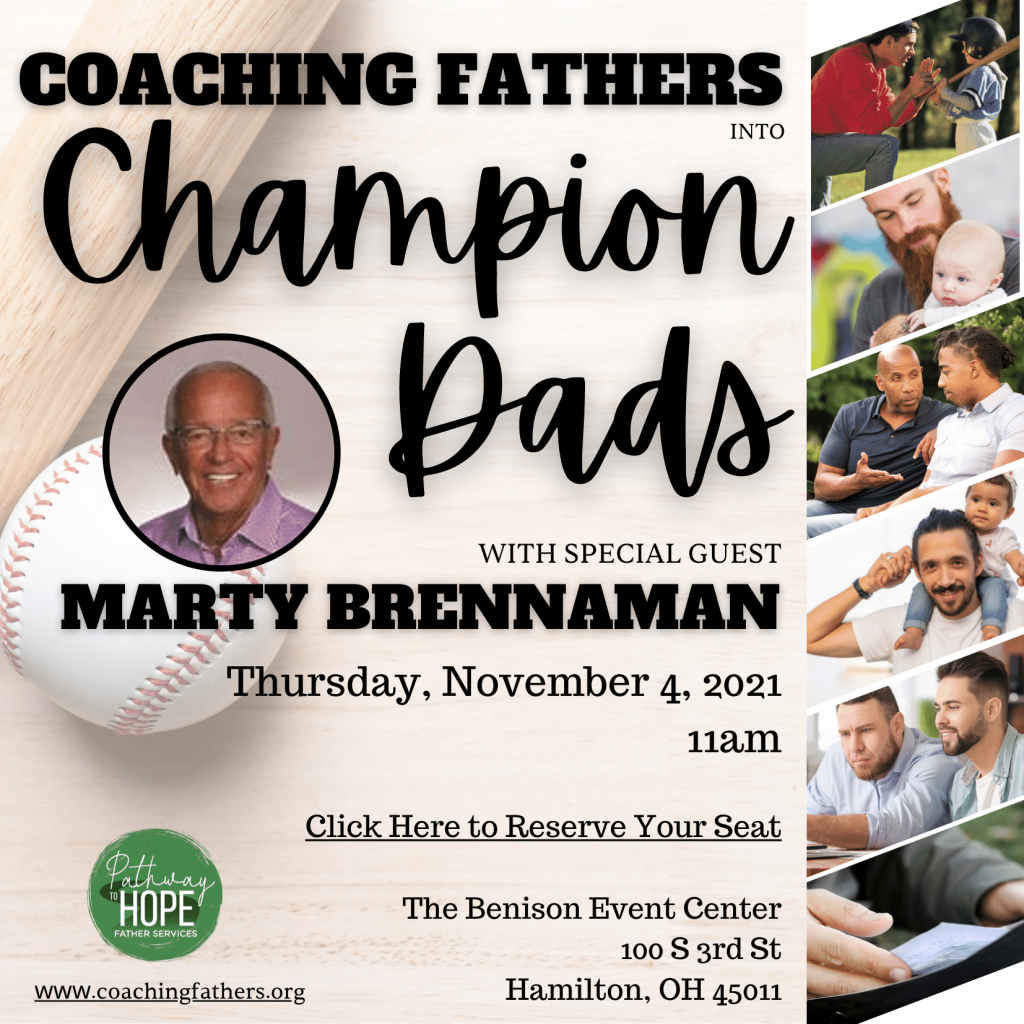 ---
Support the Game
Children without the presence of a father are more likely to experience poverty, have behavioral issues, commit a crime, or experience teen pregnancy. To end the cycle we must help expecting and existing fathers find their confidence as a dad.
Your donation to Father Services by Pathway to Hope helps dads here in Butler County, where more than 18,000 homes are absent of a father. Every dollar supports our mission through programs and services designed to inspire confidence in fathers, impacting the crisis of father absence in America.
Give to the Coaching Fathers Initiative today!
---
Current Needs
At times Coaching Fathers programs will have specific needs. Our current needs include:
Coaching Fathers is looking for writers! If you are interested in writing- from social media posts to blog articles- please reach out to our Storyteller, Stacy Dickman, at sdickman@pathwaytohopepcc.org.
---
Keep up to date with the Coaching Fathers Initiative! Subscribe to our e-newsletter to hear the latest from our Father Services team.